Learning to code can be tough. Especially on your own! Find coding mentors to help you.
It's hard to know what stack to choose, what projects to work on and whether you are job-ready yet.
Sounds like you need some help!
Why not get guidance from a developer that won't cost you the earth?
If you're interesting in getting guidance with an experienced Software Engineer check out the list of coding mentors
We have JavaScript mentors, iOS and Android mentors, PHP mentors, Data Science mentors, you name it!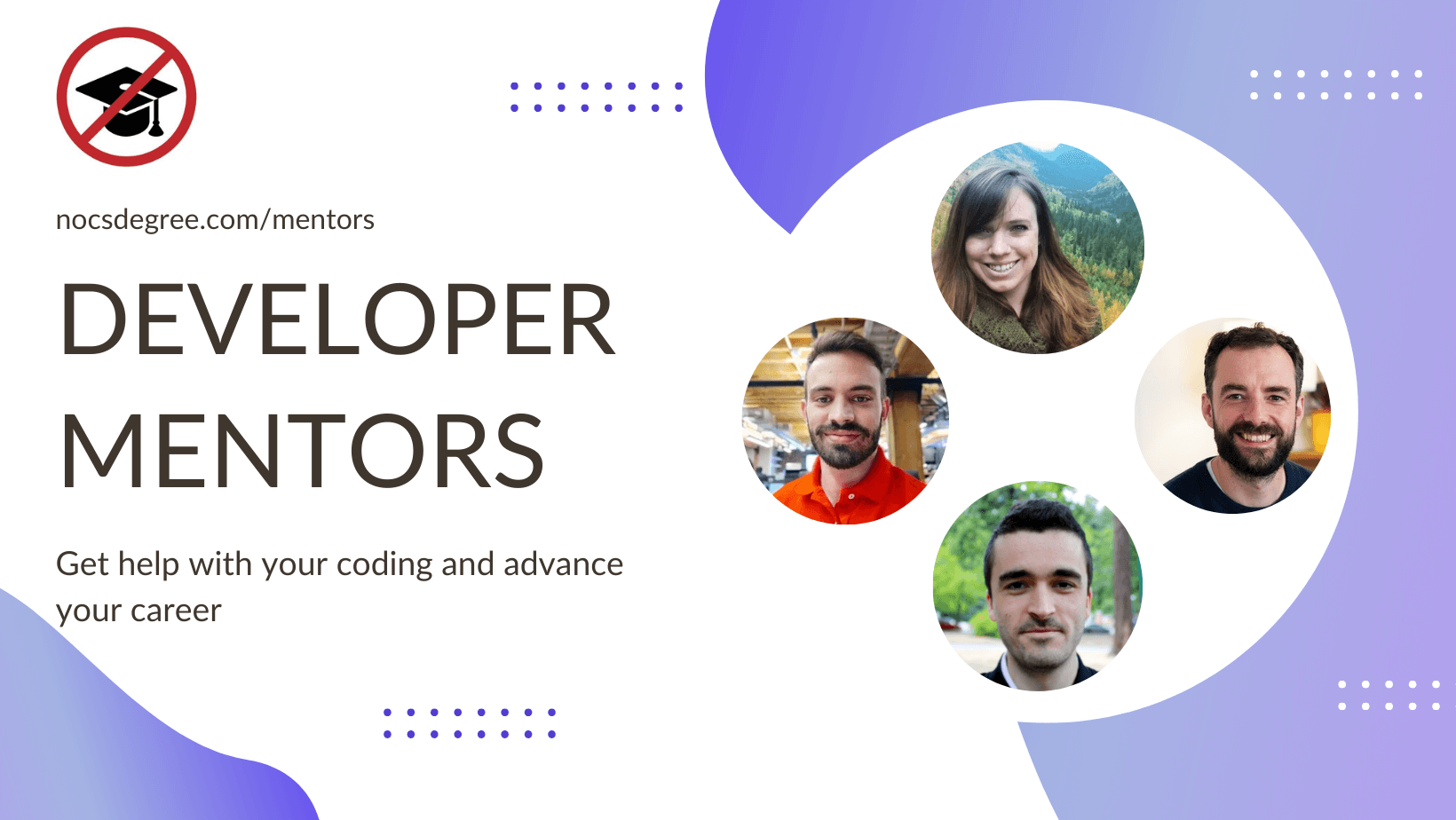 How does it work?
After you find a mentor you like on Gumroad, you can sign up and arrange a FREE 1:1 Zoom call with the mentor of your choice.
If you both think it's a good fit, you can arrange more calls.
You will be charged a week after you sign up.
Can I get a free trial?
Yes, if you didn't find a mentor you liked, you can cancel within 7 days of signing up 100% for free!
Prices
Please note that mentorships are paid on a monthly basis and mentors set prices.
Prices generally vary depending on the experience of the mentor and/or what they are willing to charge.
If you need any more information, contact pete@nocsdegree.com