It's easy to share stats when the going is good. I include revenue to encourage indie makers. Pieter Levels and Pat Walls do that and they were big inspirations for me. Here are the stats from since launching on the 23rd July 2019.
Revenue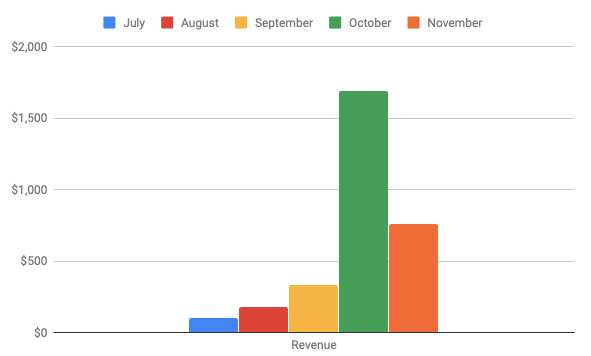 The blog and job board newsletter ad spots are fully booked until 2020.
If you run a coding bootcamp and would like to run some sponsored content that will reach a niche, highly engaged audience that are passionate about web development, please get in touch: pete@nocsdegree.com
Some of my newsletter advertisers to date have been Swizec Teller, Simple Analytics, Leave Me Alone app and Code with Hugo.
Traffic
This website has page views in the last month.
Ad blockers don't like the Simple Analytics embed, disable yours to view this graph.
To use a graph like this, check out Simple Analytics (referral link)