What is No CS Degree?
No CS Degree is a collection of inspiring interviews with developers who are self-taught or have been to bootcamps. The common theme is they don't have a four year Computer Science degree. There is now also a courses directory and a job board for entry level Software Engineer jobs.
How can I do an interview?
If you would like to be featured, please fill in this form or send an email with some information about yourself such as key achievements, how you learned, etc. Obviously the more interesting the better!
Send emails to pete@nocsdegree.com - spam will be reported
In terms of what "successful" means, you don't have to be a millionaire or anything like that. If you've obtained a software engineer job or just made a cool product which makes more than $1000 a month, please get in touch. A reminder - you must code yourself (hiring someone doesn't count) and you must not have a CS degree, a minor in CS or any other equivalent.
What is the mission of No CS Degree?
To encourage people to learn to code without having to take on the time, debt and overly theoretical nature of a Computer Science degree. Getting a job as a developer can mean the difference between struggling with bills or building a prosperous future for you and your family. Therefore, No CS Degree aims to remove the barriers that stand in the way of good jobs in tech.
Can I advertise?
For companies wanting to advertise high quality, relevant products to coding learners, I have spots open in the newsletter.
You can email me at pete@nocsdegree.com or go to the sponsorship page.
Please do not waste your time if you're asking for a guest post - I don't read these emails and I send each one to the spam folder
Who runs No CS Degree?
My name is Pete, I live in Edinburgh and I am a self-taught developer. I have often find myself looking for inspiration from coders who don't have a Computer Science degree such as people that have either taught themselves or have gone to bootcamps.
My email is pete@nocsdegree.com
You can say hey on Twitter. I blog about building No CS Degree, and my High Signal community for founders on my personal blog. I'm also a Twitter ghost writer and I specialize in helping founders and tech companies grow their following and engagement.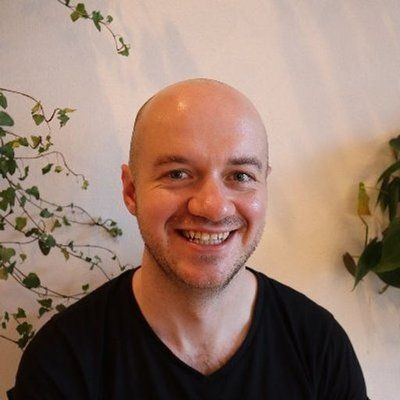 How can I support No CS Degree?
Obviously, sharing the articles with your friends on social media would be great! These are my Facebook and Twitter pages. When I first started the website I also created a page on Buy Me a Coffee.
Does this website contain affiliate links?
In order to help fund this website I use affiliate links. This means that when you click on a course link, I get a finder's fee for bringing you there. This does not cost you the consumer any more!
It just means the product provider gives me a percentage from their end. The courses mentioned are all ones that come up organically from answers that coders provide. Many interviews don't have any affiliate links at all.
What is your policy on cookies?
For European users, my website is GDPR compliant as I use two independent analytics services, Simple Analytics and Fathom Analytics, which do not store cookies to track users.  My newsletter is also GDPR compliant and if you want to stop getting emails there is a painless, one-click unsubscribe option in every email I send out.