Emma Wain is a self-taught web developer who previously worked as a beauty therapist. In this interview she talks through how she learned to code, her tips for beginners and what being a Software Engineer is really like.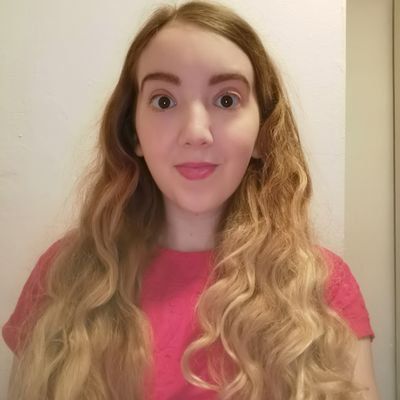 Hey, so can you introduce yourself?
Hey! My name is Emma Wain, I'm 31 years old from Manchester, UK and I work for CGI as a Junior Technical Consultant.
Why did you learn to code?
I'd had the dream of being a digital nomad for a number of years and was exploring different careers that would allow me to work remotely. I've always been interested in tech and my friend, who is a developer, encouraged me to learn coding! He was sharing stories of people who had found a job in tech without a CS degree and of women who were breaking into tech and how badly tech needed more women and diversity in tech. This inspired me a lot to pursue this path.
When the pandemic hit, I decided that I would use that time off to reskill. I had done beauty therapy the best part of 10 years and it takes a toll on your body because its such a physical job! This was the main factor for me, I had to put my health first and its just as well that I did because I ended up getting Covid really bad which meant I had to give it up anyway!
How did you learn coding?
I started learning to code with the Web developer path on Codecademy (which I think has been renamed to full stack developer now).
I then started watching tutorials on YouTube and creating projects from them, I particularly liked Ania Kubow's channel, Brad's - Traversy Media and Shaun's - The Net Ninja
About a year on from learning - mainly focusing on front end and jamstack development, I enrolled in a software development bootcamp ran by QA Ltd. To help build my backend knowledge and ultimately, help me find my first tech role!
Reflecting on my learning, I would have joined a community sooner. Scrimba for example, is an amazing interactive learning platform with an active, fun community! Their discord is great and Leanne and Alex do a lot with supporting learners and juniors with live streams, twitter spaces and podcasts too!
I would have also got into open source sooner, it really does set you apart if you are competent with git and Github too and shows that you can collaborate well with others! Eddie Jaoude has an awesome, friendly & inclusive community which is EddieHub. The people in that community inspire me daily and encourage me and support me with my ideas, I am always learning something new!
How has your life changed since learning to code?  
I was incredibly emotional when I got the call that I had got the job! I cried, all week 😂 happy tears, because I knew my life was going to get significantly better from here on.
Finally I was going to work for a company where their values aligned with mine, this was so important to me! It's what motivates me.
I wake up every day and I'm excited for what it will bring! I'm so grateful for the people I get to meet and work with and how I get to learn so many different things! I adore my manager, Julie. She's so supportive, caring and kind. I can talk to her about anything and she makes me feel so valued as she listens to my ideas and helps me grow in my role. I love the fact that my manager is a woman too, she's an inspiration and a great role model for me!
Learning to code has also brought me a huge network of friends from tech twitter, it's overwhelming, the love and positivity I get from there is like nothing I've seen before. I can't wait to meet a bunch of them this year in real life too!
I can't mention my salary, but I'm on a wage that makes a huge difference to my life. I'm no longer worrying about money and stressing whether I have enough to pay the bills! I can actually put money in savings and treat myself (which is still really strange) The best part is that I can treat my loved ones! It brings me so much joy 😊 One day I want to earn enough that I can retire my mum!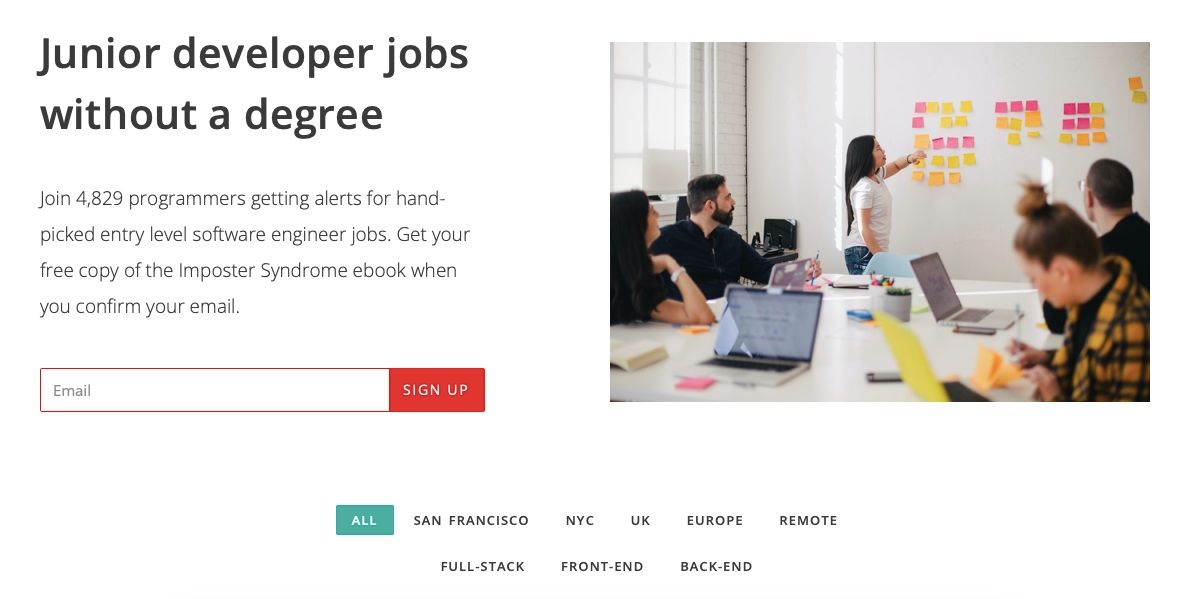 What does a typical day as a software developer look like for you?
Because I work for a consultancy and I'm on a 'graduate' scheme (there's a scheme for non grads like me at CGI, I have a HND in beauty business management) I do a variety of work on both business and development related projects and tasks. So far I have worked on low code projects and certified in low code, created user stories and user documentation, helped with marketing and learned and helped with Jira related tasks.
What was the interview process like for your first developer job?
My interview was an assessment day, CGI are fantastic in that they give you lots of details of what to expect so it gives you time to prepare and settles anxieties.
It was such a positive experience, the whole early careers team were so friendly and made me so comfortable! My 1 to 1 interview with Dan (a software developer/team lead/all round awesome person) was the best though, he was so easy to talk to and he asked questions in such a way that I didn't even realise I was being interviewed! It was just like having a natural conversation with a friend.
Because it was for a technical trainee role, I didn't require an extensive portfolio or have whiteboard type questions. Dan looked through my github and liked that it showed my personality (shoutout again to Eddie Jaoude, I did his course on personalising a github profile and I recommend everyone should do it!) and that I had a few projects that demonstrated I could code, write good comments and show my thinking & solve some coding challenges!
Did you ever have imposter syndrome?
All the time, it's natural when you are pushing yourself out of your comfort zone! It's all good though, that's where the magic happens 😉
What are your career goals for the future?
I hope to carry on working at CGI and learning as much as I can! I'm also interested in developer relations and community management and I'm hoping this is something that more companies will start to recognise as essential roles and adopt. I really enjoy being in the community and (hopefully) inspiring others to get into tech (especially women 😉)
I've just been chosen as an EddieHub Ambassador which means the world to me! I feel so honoured and I'm so excited to be contributing more to open source and inspiring others to do so too! So this is what I will be doing in my spare time, on a voluntary basis, just my way of giving a little back!