Learning to code at 40 can seem daunting but Aaron did it.  He chose to learn programming at 40 after losing money as a restaurant owner. Aaron was losing lots of money on delivery apps. So instead of complaining and just being annoyed he did something about it and made his own delivery app by learning to code. He now makes $4k/m from selling this software to restaurants so they can keep more of their profits. Read on for Aaron's inspiring tips on learning to code.
Can you introduce yourself?
Hello I'm Aaron (some may know me as Carl Poppa on the interwebs 🤠). I'm 43 and live in sunny Singapore. I ran a restaurant for 13 years and a bakery for 7 years. I sold them both in 2019 to learn how to code and pursue my first love - web development.
Right now my focus is on growing Maynuu, an e-commerce platform that helps restaurant owners digitalise their menu and ordering flow in under one hour. This encompasses QR code table ordering, reservations, takeaways, and delivery. We currently operate in Singapore and Malaysia, and are calmly expanding globally. We're averaging $4.2k in monthly recurring revenue.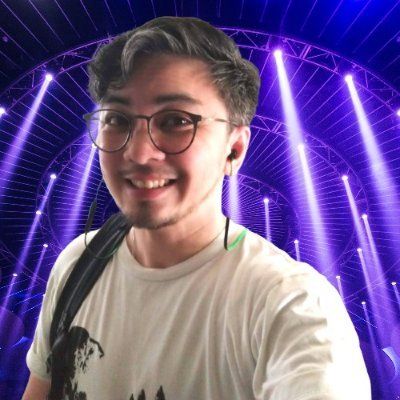 How did you get interested in coding?
When I was doing my marketing degree at the University of Otago in New Zealand, I fixated on "Internet Marketing". It was the late 90s' dot com boom and this was a particularly fresh topic at the time. This led to me wanting to build my own websites. I discovered a site called Elated.com that taught you HTML step-by-step and I was hooked.
Sadly I did not learn much past basic HTML and CSS. I had to look for a job after graduation and shelved any further learning. I "practised" by building my own simple, static websites for my businesses throughout the following years. Fast forward 20 years later, in 2019, I sold my businesses and finally found time to rekindle my passion for coding again.
How did you first start learning to code?
I bounced around different courses and finally settled on the Learn Enough series by Michael Hartl. I owe everything I know about web development to their patient, structured pedagogy. I'm also slowly working towards completing freeCodeCamp certifications in my spare time.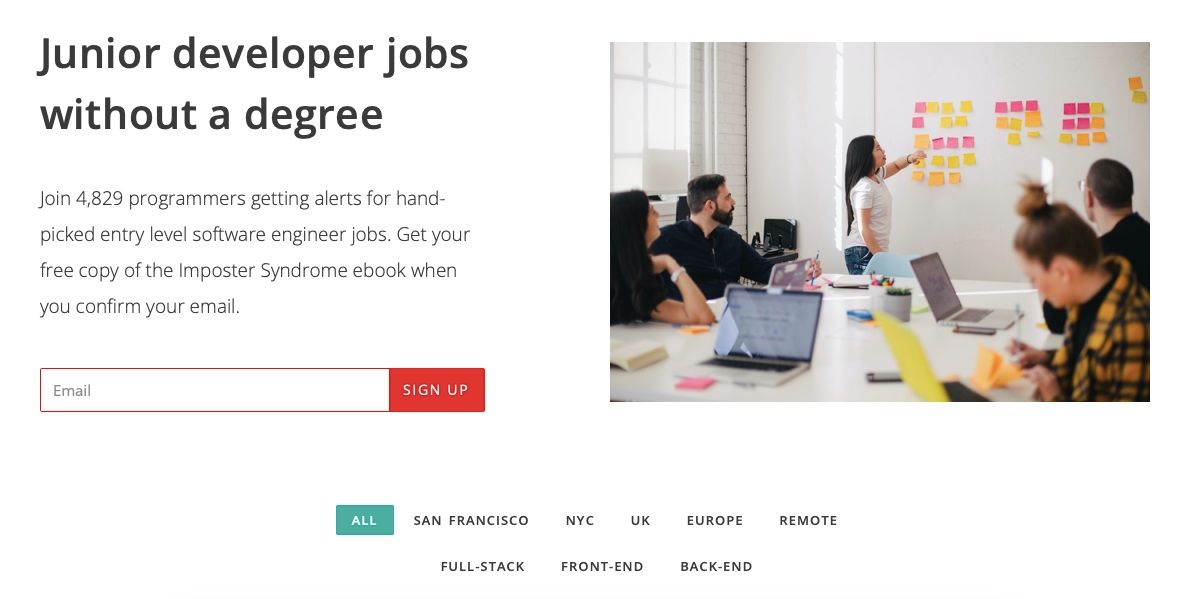 What do you like about coding?
When people ask why I switched careers, I say "Coding is immensely satisfying" but I could never really explain why.
Recently it hit me - the gratification comes from being able to combine hard skills and soft skills.
Hard skills: writing very specific syntax.
Soft skills: thinking abstractly about concepts.
Putting these two together keeps me happily engaged for hours every day.
What's your best tip for people learning to code without a CS degree?
Patience and determination will take you wherever you want to go.
How did you get your first developer job/contractor work?
The new owners of the restaurant I sold wanted to update the website I had handed over to them. They knew I was learning web development and gave me the opportunity to apply my new skills. After I completed the project, they put me on retainer to continue updating and maintaining the site for them. This initial job also led to many word-of-mouth referrals. Freelance client work now forms a big part of my monthly earnings.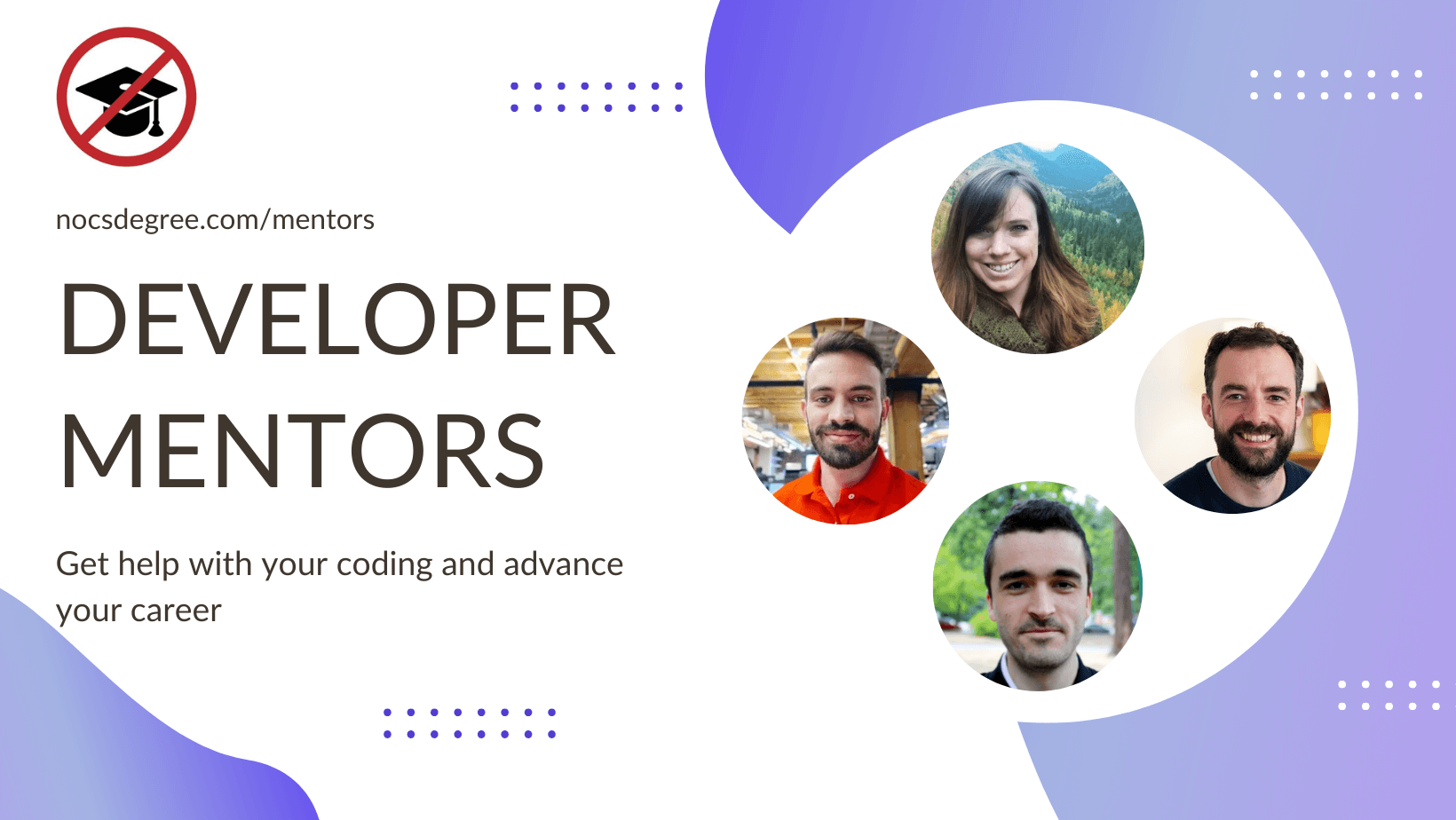 Can you tell us about the businesses you made and sold?
We opened a humble, neighbourhood diner in 2006. Initially my business partners and I did everything - we cooked, we served, we cleaned! After a year, we hired our first employee. It took 3 years to break even. We had borrowed the startup capital from family and paid them back every cent, with interest!
When we first opened, social media was in its infancy and we weren't on any social network yet. However, we had
a website
an active blog
an email list / newsletter
The restaurant is still going strong at 16 years now under new owners. I'd like to think the early decisions we made to not rely on any platform helped our digital marketing efforts in some way.
In 2012, we opened an all-natural bakery. Rainbow cakes were the rage at the time. Ours was the first and only bakery in Singapore to offer an all-natural rainbow cake. Every layer was naturally 'coloured' with fruits and vegetables, instead of using food dye.
The bakery started out as a small kiosk inside a coffee shop. This was our hard-learned lesson in "location, location, location!" because it did not do well. We had to shut down after 1 year. We then pivoted it to an 'online bakery' - we cleared a small area in the restaurant we were still running and did all the baking there.
We also did the deliveries ourselves - it was one of my favourite things tbh, being able to visit new places every day. People are always delighted to receive cakes at their doorstep! This pivot proved a wise decision because by sharing resources with the restaurant, we became profitable.
How and why did you start making your startup for food reservations?
Short story: spite!
We built the tool I wish I had as a restaurateur. My viral Twitter thread says it all:
Long story: Maynuu was born at the height of the 2020 pandemic as a way to combat the exorbitant commissions charged by big food delivery platforms, and to allow restaurants to wrest back full control of their rightful, hard-earned revenue.
The problem with these big platforms, apart from what's highlighted in my thread above, is they have an absurd business model that guarantees almost no one makes any money, not even themselves! Besides, none of their founders have ever really owned or operated a restaurant before, so they often dream up features that may be good for the end-consumer, but not the restaurant owners and crew.
At Maynuu, we turn this on its head by building for the restaurant owner first and foremost. Restaurants are the lifeblood of the food delivery industry after all, it only makes sense that they should be consulted before implementing any new feature. We have also been profitable from the get-go due to a well-thought-out, logical business model that ensures a win-win-win-win situation for all parties involved: the customer, the restaurant, the drivers, and us.  
We're now in our second year and have expanded our offerings to include reservations and QR code table ordering. We've also built out a fully white-labelled solution for anyone who wants to launch their own system to compete with the UberEatses and Deliveroos of the world. Includes everything a restaurant could ever wish for: reservations, QR code table ordering, takeaway, and delivery - all from a single menu. Pretty much plug and play, just do your own marketing!
Currently I'm leading the global distribution for this. We're already working with some agencies and entrepreneurs in Southeast Asia and Central America. Hit me up if you know anyone who wants to arm the rebels, happy to help in any way!
What are your goals for the future?
Continue to work on my path to become a full-stack web developer. Aside from Maynuu, I'm working on building a suite of tools for small restaurant owners to:
help them catch up to the digital age,
simplify their day-to-day operations, and
arm them with enough knowledge to stay strong and independent in a world filled with predatory tech companies that don't necessarily have their best interests at heart.