Dagobert Renouf is a self-taught web developer who together with his wife makes up the company Logology. They make affordable logos for startup founders. Dagobert learned to code without a CS degree and was able to earn more money by working remotely for a US company from France. Read on for Dagobert's tips on learning to code and building a startup without VC funding.
Hey, so can you introduce yourself?
I'm Dagobert, a software engineer turned startup founder living in Lille, France :). I've co-founded Logology with my wife who is a brand designer. The idea came after we noticed that early stage startups couldn't afford real brand design. So we thought of mixing our skills (code + design) to automate it and thus make it more affordable. We've been working on it for 3 years.
How and why did you learn to code?
I followed free tutorials on a famous french website. I just needed a creative outlet and built tons of sites about video games cheat codes 😅. But what I loved the most was the ability to design a page and have it look cool, and then share it with my friends. I'd always wanted to be a designer but I couldn't draw if my life depended on it. So this was a nice way of expressing that. Later on that's why I specialized as a front-end engineer.
What are the benefits of learning to code in your opinion?
This is a very high-demand skill as well that people value highly. So it gives you tons of leverage and freedom for your career choice. And eventually, it gives you the confidence to take big risks (like: build a startup) because you know your skills will always be in demand anyway. You can always fall back to a job.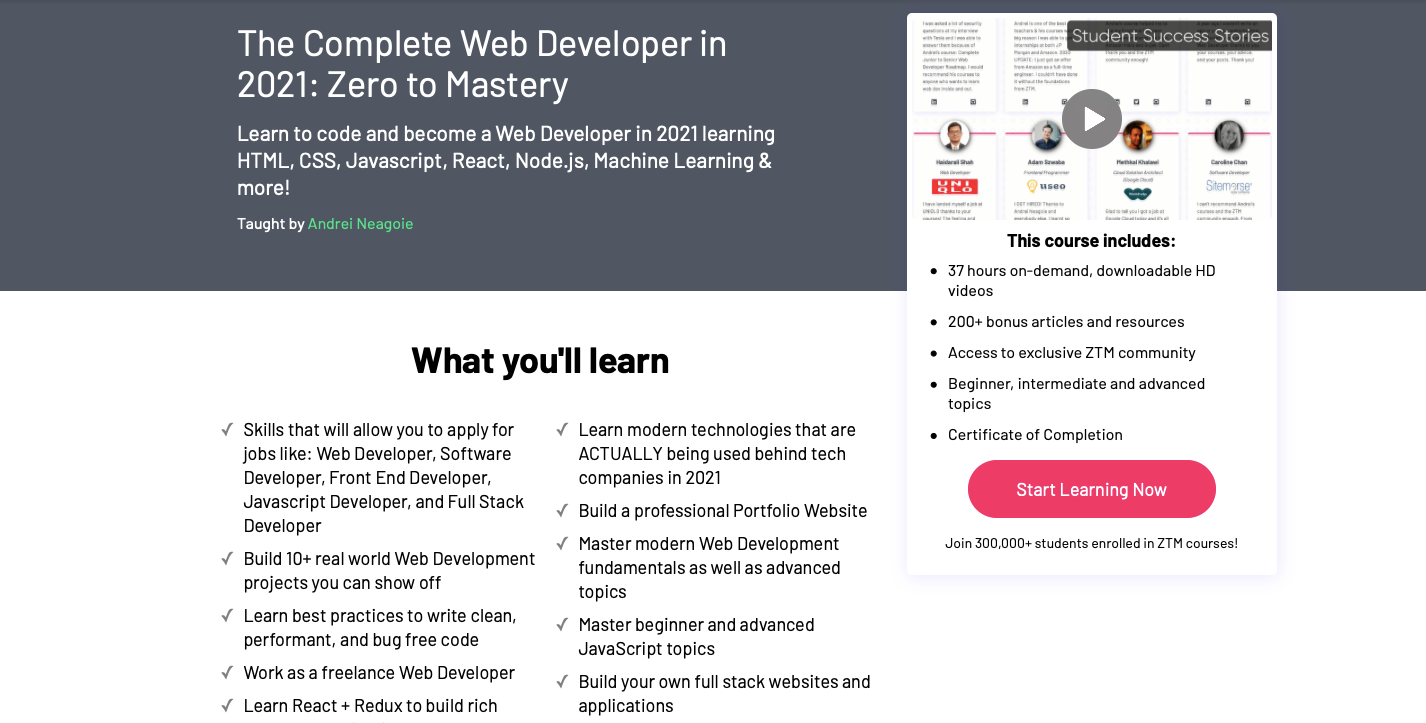 Can you tell us about leaving a high paying job to make a startup?
I was fascinated with money from a young age. I always had the ambition to make more. So I freelanced for years, getting bigger and bigger contracts. Until I realized there was even more money working for a US company (I was mostly working for French companies). So I hustled and eventually got the dream job, fully remote for a US company with a US level dev salary. And then I had the realization: money ain't shit 😂
I had all these ideas of how getting more money would free me and make me happy. But I found myself bored most of the time and not seeing anything to use the money on. At that point my fascination with money disappeared. And I started thinking of what could make me enjoy life more. It was obvious that building my own startup will bring me that adventure feeling again, and I didn't mind not making money for a while anymore.
What does a typical day as a software developer look like for you?
Typical day would be reviewing github notifications, to see what's new in the library I use on my project. Then look at the current issue I'm working on and get to it. I'm a frontend guy but I love everything related to building sites. So my current stack is pretty diverse: React for the front-end, Rails for managing the admin, and AWS for auth and generative functions.
Do you have tips for people who want to learn to code without doing a degree?
It's all about building stuff you want to build, else you won't learn anything. So find something you're excited to build, and then find online resources to help you get there. Also, stuff like CS50 are a great way to get some basic college knowledge for free and on your own.
How is Logology doing just now?
We finally found a distribution channel that works, and are breaking our sales record every month. We're hopeful we'll be able to get a salary this year.
It's a relief after all this time spent on building our product and struggling to find customers. We knew we had something good because of a few sales here and there, just no obvious way to scale it.
What are your goals for Logology?
Right now it's to get to ramen profitability. If me and my wife would just make a living and keep working on it without the fear of running out of money, we would be over the moon. After that it would be to make it grow and impact more and more entrepreneurs with it.
Thanks for the interview!