Trish is proof you can become a developer after 40 years of age. She was working as a chef but wanted a career change. She learned to code using affordable online resources and learned to shoot her shot in order to get her first job. She didn't have a LinkedIn or even have to do a technical interview. Read her exclusive interview with No CS Degree for her tips on getting your first job as a Software Developer.
Hey, so can you introduce yourself?
I'm Trish! I've just been hired as a full-time Junior Developer (I was previously an intern for 16 weeks for the same company) and I live in Windsor, Ontario, Canada with my partner and our 13 year old son. I am 43 years old and have just changed careers from being a Chef in the hospitality industry for over 15 years.
Why did you learn to code?
I was laid off during the pandemic (working as a Chef at a Winery), and I don't do well when there's nothing to do. I thought I'd take some classes through Coursera for fun/brain stimulation and to pass the time. The 3rd class I did was an intro to Web Development through the University of Michigan. I was hooked!
I was also 42 years old at the time that I started learning. I just didn't see myself wanting to continue to slog through many more years of kitchen work. It is hard, physical labour, with pretty low rewards.
I wanted something better not just for myself, but for my family. I like that coding stimulates my brain, is challenging, rewarding, and doesn't really have an end in sight when it comes to continued learning. Plus, the company I'm working for is 100% remote and that's just such a huge opportunity for exploring the world and travel.
How did you learn coding?
I loved the Coursera course, but it was pretty dated, especially the JavaScript portion. That led me to Scrimba's free JS course and I loved the platform of coding along with the tutorial, so I signed up for the Frontend Dev course.
The discord community is awesome, I love the inspirational podcasts, and the platform itself helps build coding "muscle memory". I also became part of the Codecademy Detroit Chapter (shoutout to Julia and Michael!), participating in study sessions & JS support hour. They have been so supportive of my development, providing feedback on projects, along with a ton of moral support.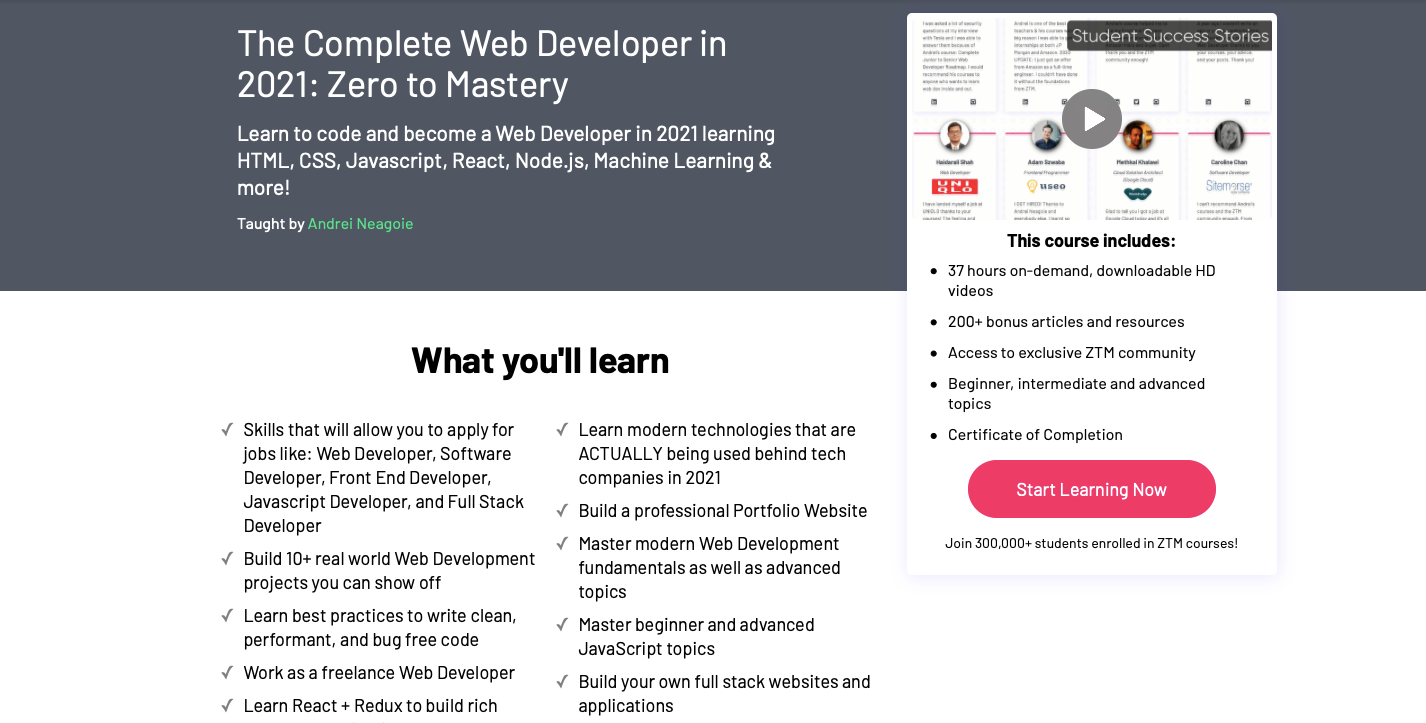 What are the benefits of learning to code for you?  
My starting wage with zero experience as a developer is almost 2x what I was making as a Chef with 15 years experience. It's insane. I love having evenings and weekends and HOLIDAYS (what?!) free to spend with my family.
I look forward to buying groceries without worrying if I have enough in my bank account to cover them. I am definitely healthier and happier. I have the time to eat healthier, focus on exercise, and spend quality time with my loved ones.
What is a typical day like for a software developer?
I'm in a support role right now, so I'm providing assistance to clients we've previously built a website for. This includes everything from adding new features (I just finished a members "portal" page access, with 2fa login), to monthly maintenance/upgrading, to walkthroughs on how to update content, Google Analytics/Tags, adding copy, making new templates or pages, etc. Last week I was working on building a little app with Express.js.

My Project Manager calls me a Generalist because I have to be ready to learn about every and all issues/stacks/platforms. It's like being a detective. My problem solving skills have definitely leveled up.
The websites we've built recently are Sanity CMS with Tailwind/Next.js frontends, but I work with a lot of legacy WordPress (php) sites, some headless with Next.js frontends, some traditional.
The only thing that was unexpected is the pace. It is FAST. We get a lot of support requests daily, in addition to scheduled support, so there is a lot of pivoting and prioritizing. Some days it makes my head spin and I get overwhelmed, but it's becoming a lot better the more that I'm learning.

I also had a hard time at the beginning with context. Whether to update a site on Staging or Production, how are the backends and frontends connected, why am I commenting in 7 different places and documents, why am I tracking my time in different places? The learning curve is STEEP, but it gets better and I have a wonderful team that has a lot of patience.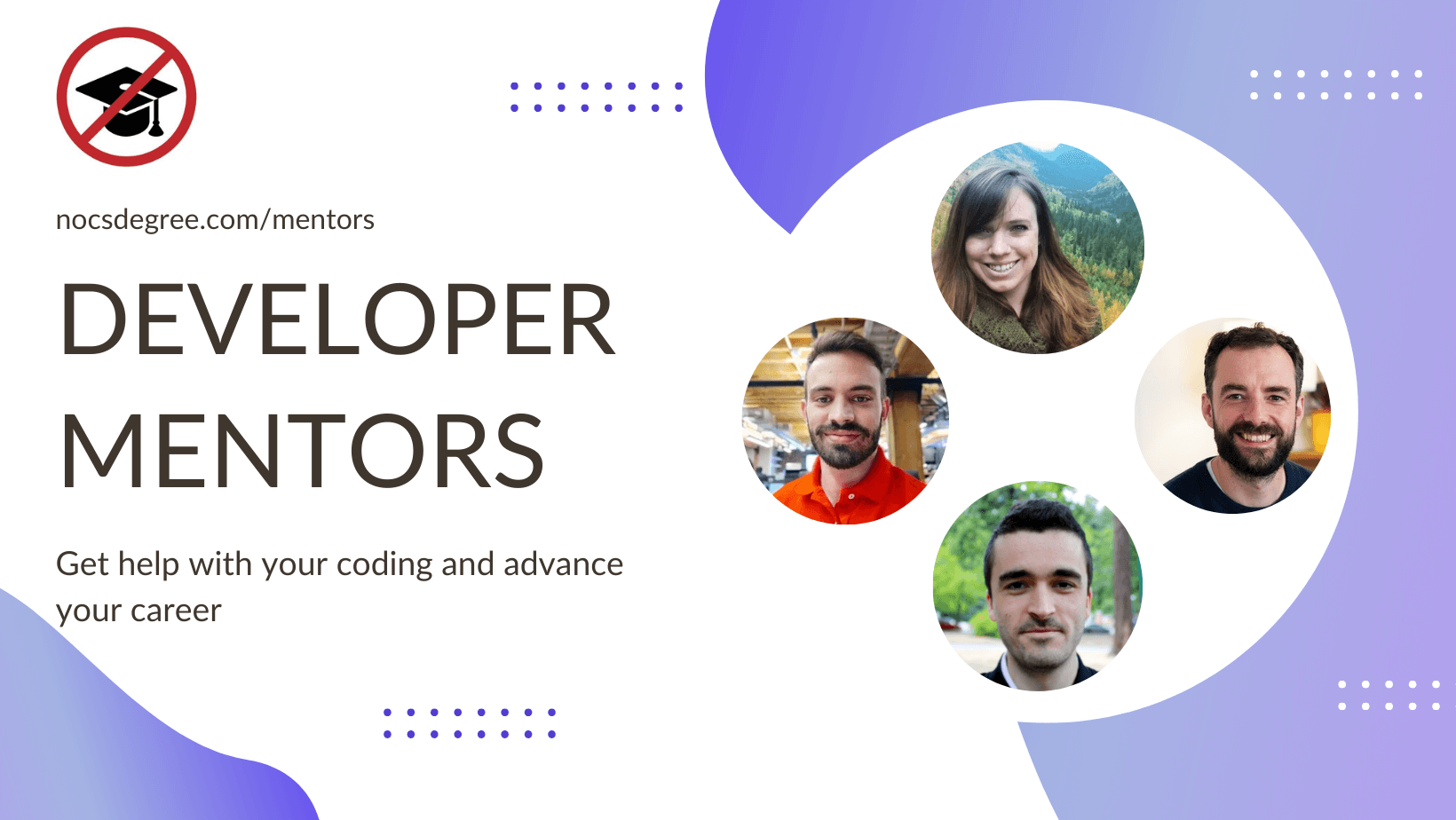 What was the interview process like for your first developer job?
I didn't even formally apply for this position which is the craziest part!!
Last year, I heard a talk with Danny Thompson and Alex Booker in (I think) a Twitter Space, and they were saying "shoot your shot". Maybe you don't meet all the requirements, but if you don't ask or apply, the answer will always be no.
So, I mustered up my courage.
I sent an email to a company that was on my bucket list, told them what I was learning and asked what else I needed to learn to be hired, in the future, as a developer. I did an interview the next DAY! Bonkers!
The first interview I did was asynchronous and only about 10 min long. Questions like what is your experience with frontend vs backend, tell us a bit about yourself…
A couple of days later, I was invited for a 2nd interview.
The 2nd interview was one on one, and I got to show off a couple of projects that I had worked on. But it was only about 30min long, and I wasn't asked any technical questions. It was more of, "what kind of projects do you want to work on/learn? And where do you see yourself in 5 years?" kind of questions.
In the first couple of weeks, they did ask me to build a little script to take some info from one app and add it to another spreadsheet. It was "in my own time" and no pressure. I think it was a test to see if I could get those 2 things connected, which I did! It was never stated that it was a test though, and help was offered if I needed it.
They let me know right off the bat that they'd rather hire for "fit" than technical ability. I don't have a LinkedIn, they didn't ask me for a resume, I didn't do a traditional technical interview, I don't have a portfolio…I just Shot my Shot!
I think that leads nicely into the next question…
Did you ever have imposter syndrome?
EVERY DAY! I worry I am a burden to my team, I worry I'm not learning fast enough. It's tough, but I also remind myself that I wouldn't be here if they didn't want me here!
What are your career goals for the future?
I'm so new that all I'm doing right now is learning as much as I can and trying to be as efficient as I can be.
My latest adventure is mentoring girls aged 9-12 who are learning to code. It's 2 saturdays a month, for 4 months and we're trying to build a website/page using html/css/a little js.
My only goal for the future, I guess, is to get rid of the Junior in front of my title. I'm happy right where I am (for now!) You can find me on Twitter - I don't tweet often, but I do like to share my wins, my struggles, and show my support for the Toronto Blue Jays!