Jessica Dembe got into tech after learning to code without a CS degree. She changed career from public health and now works as a Front-End Developer at Axios. Read her exclusive interview for her advice on learning programming and getting hired for the first time.
Hey, so can you give us a short introduction for people who want to know more about you?
My name is Jessica Dembe. I currently live in Arlington, Virginia right outside of Washington DC. I started out in public health after getting my degree in Community Health from the University of Maryland at College Park. I pivoted into tech after three years because I wanted to get into work that I was always fascinated by. I currently work as a Front-End Developer at Axios, and I have been there for almost a year.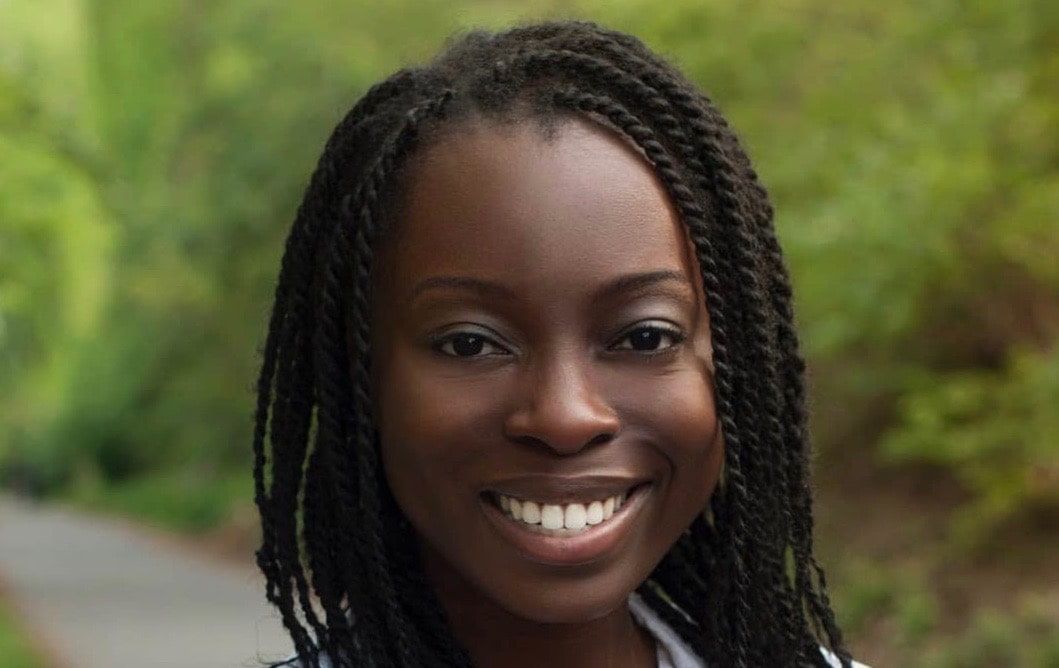 What does a typical day as a software developer look like for you?
I usually start work by 9-5:30. I review my previous day's notes and work based on those notes. I have a daily standup at 12:15 where I recap progress on my work. Throughout the day, I am asking questions on requirements and edge cases and taking notes on things I have I learned whether that be in the codebase or in JavaScript. I wrap up my day at around 5-5:30 by summarizing what needs to be done tomorrow and any to-dos items that I need to follow through on the next day.
If you don't have a CS degree, how did you learn coding? Did you do any particular courses or bootcamps?
I first learned about the practice of programming when I was in High School. I had moved to a new school and I picked a Computer Applications class to fill out my new schedule with as this school did not have all the classes that I had transferred over with. I was interested (and pretty good at it) to the point that I took AP Computer Science thinking it was more of the same. Long story short, I was very wrong and thought I would never pursue computer science as a career 😂.
After not touching tech after a few years, I became interested again after working on software-related proposals at work. I then talked to the Director of Web Development at that job, started studying again with FreeCodeCamp and with his mentorship, decided to go to a bootcamp. This lead me to attend the Iron Yard in 2016 where I took a front-end development immersive program. That really showed me what it was like to be a front-end developer.
How did you get your first programming job/ freelance work?
I remember this just like it was yesterday. So after I graduated from The Iron Yard, I went to meetups. A lot of meetups, in fact. I went to one in which I was kind of unsure about going to, but something in me told me to go. I networked at a meetup for those who wanted to start their own businesses. A man named Samson tweeted that I was looking for a job. Victoria, who I can now call a friend got in touch with him, sent over my blog (now defunct) and portfolio (under re-construction), set up the interview, and the rest is history 😀
How has your life changed since becoming a professional programmer?
The biggest change by far is the income. I am now able to live independently in the Washington, D.C area which is not easy. At work, people ask me what I think about something--that never happened to me in my previous career. I am able to help my mom and family out financially when they need it. Also, this has shown me that I have the drive to overcome what many thought would be insurmountable odds to reach my goals.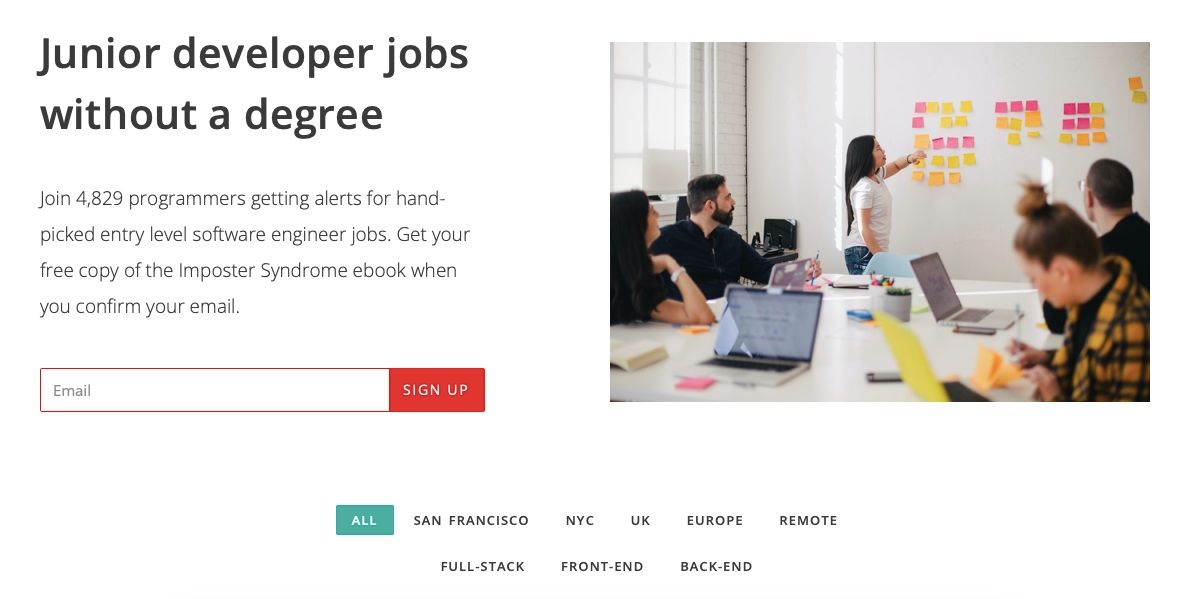 Has anyone ever asked about your coding qualifications when you have been talking to clients?
Once and only once. I had to create a data visualization in D3 of a bar chart. In the end, I showed him a product that was in progress and he was quite impressed with it, especially since I was a new developer.
What advice do you have for someone who wants to get their first programming job but they don't have the time or money for a CS degree?
It is going to take a lot of determination, but it is possible to get your first programming job without a CS degree. Start small, increment your progress and believe me when I say the small blocks will help you towards that first programming job. For your first programming job, most employers want a junior level developer who demonstrates that they have the drive to grow. Keep at it and that programming job will be in reach.
Have you ever had imposter syndrome and if so, how have you dealt with it?
I have imposter syndrome every day and probably twice on Sundays. I can't really say I deal with it well as my anxiety and depression can also feed into it as well. My best advice would probably be to remind yourself of what you have done and what you have accomplished and let that fuel you towards future success.
What are your career goals?
I have three--to be better at my craft, to get promoted one day in the not too distant future, and to take this to help fuel my wildest dreams.
Good luck! Thanks for the interview!