After serving in the military, Jerome Hardaway learned to code and discovered a whole new career path. Today he shares his story with No CS Degree. Jerome recently fulfilled his ambition of becoming a Developer Advocate. He is part of Vets Who Code, a veteran-led 501(c)(3) charitable non-profit that focuses on teaching veterans how to program free of charge so that they may find gainful employment after service. Enjoy the interview!
Hey, so can you give us a short introduction for people who want to know more about you?
I'm currently working at CBSi but I'm transitioning to a new job as a Developer Advocate for QuickenLoans.
Which branch of the military did you serve in?
I served from 2004 to 2010 in the US Air Force.
How did you learn to code after serving in the military?
I started with an SQL book and did some online training to try to level up. It was really trial and error back then. Afterwards I learned from coding live and after I launched my nonprofit on my own I was invited to NYC to train.
Do you have tips for veterans who want to get into programming but don't want to spend 4 years doing a CS degree?
Start building today. It can be small, it can be big but start building. I already had a project that I was learning with before anyone took a chance on me. In my experience I have learned that people tend to invest more into self starters.
Can you tell us about the VetsWhoCode organization ?
Vets Who Code is a veteran-led remote 501c3 that teaches veterans how to program in javascript. We focus on React, Gatsby,  and GraphQL heavily and Node on the server side.

How did you get your first programming job/ freelance work?
My first big boy programming job was an interview and a take home test for ruby. I spent the whole weekend on it.
How has your life changed since becoming a professional programmer?
Man, its been amazing, not only as a programmer but as the Geek-At-Arms of VWC. I've been honored by President Barack Obama, done some cool talks, met some cool people and most importantly, I have helped my fellow veterans. Its been the honor of my life.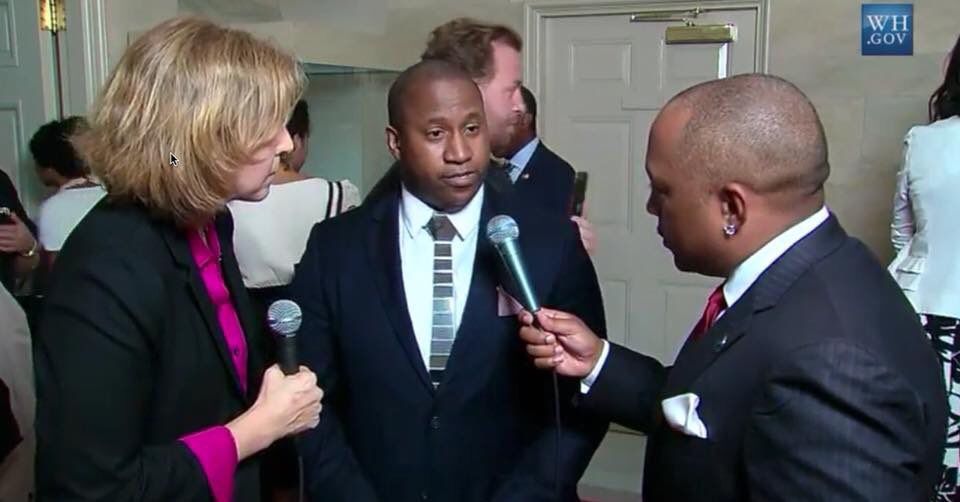 Can you tell us what an average working day looks like for you just now?
Currently an average day begins looking at the jira board for the tickets I have in the queue, working, standup, then more coding then whatever meetings are on the calendar.
What are your career ambitions for the future?
Dev Advocate had been my goal and I just made it so I am gonna enjoy this for a minute before I make more plans.
Thanks for the interview!
You can make a donation to Vets Who Code here
Check out an interview with a Royal Marine who learned to code on a ship without internet �
If you enjoyed this article please send it to a friend