If you're wondering if it's worth learning to code at 40 then, yes, it definitely is! Learning to code at 40 years old can unlock a great career. You can even enter the tech industry when you're 50 or older.
Matt learned to code after going to a bootcamp in the UK. Of course, becoming a Software Developer at 40 or over is also open to people who have self-taught through online resources.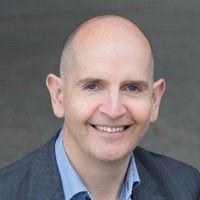 This is what Matt had to say about becoming a developer after 40:
💡
"Regarding the age thing, I have to admit that, at the start of this process, I was worried that either I wouldn't be taken seriously or I wouldn't get a look in because it would be assumed that I'm too old.

I can honestly say that my age has never once been an issue. I was treated no differently from anybody else on the Manchester Codes course and the same is true at JLR: I'm just a new starter who is keen to learn as much as he can.

It does of course work both ways. I have come from a career where I had 25 years experience and held a relatively senior position. I am now in an entirely different role and I have to be aware of that and behave accordingly."
Learn coding online
You can find a list of coding courses that have been taken by self-taught developers. For less than $100 you can find courses than can get you a life-changing career with salaries of six figures perfectly possible after only a few years.
Go to a coding bootcamp
If you want more 1:1 support in finding a job, a coding bootcamp might be your best option. Most bootcamps have dedicated careers advisors who are incentivised into helping you find a job. Many coding bootcamps also partner with local emplyers to find them developers. Check out our sister site, Bootcamp Index, where you can find the best coding bootcamps.
Find entry level software developer jobs on our jobs page
We handpick entry level jobs for software developers which do not require a Computer Science degree every week!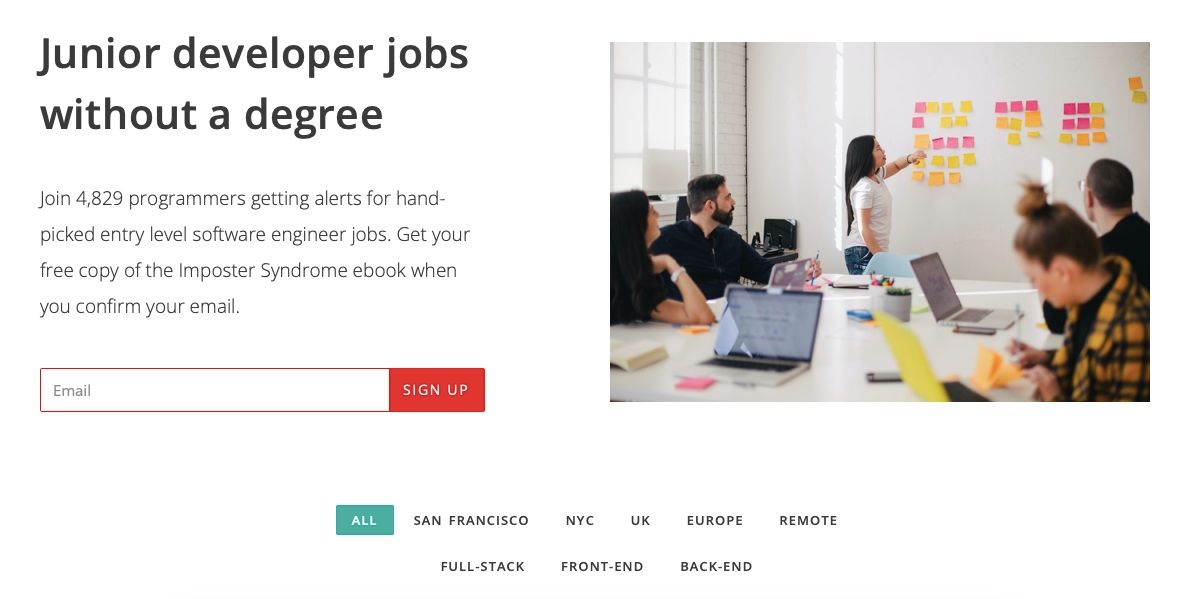 If you are looking for extra motivation, read success stories from self-taught and bootcamp by joining our newsletter.